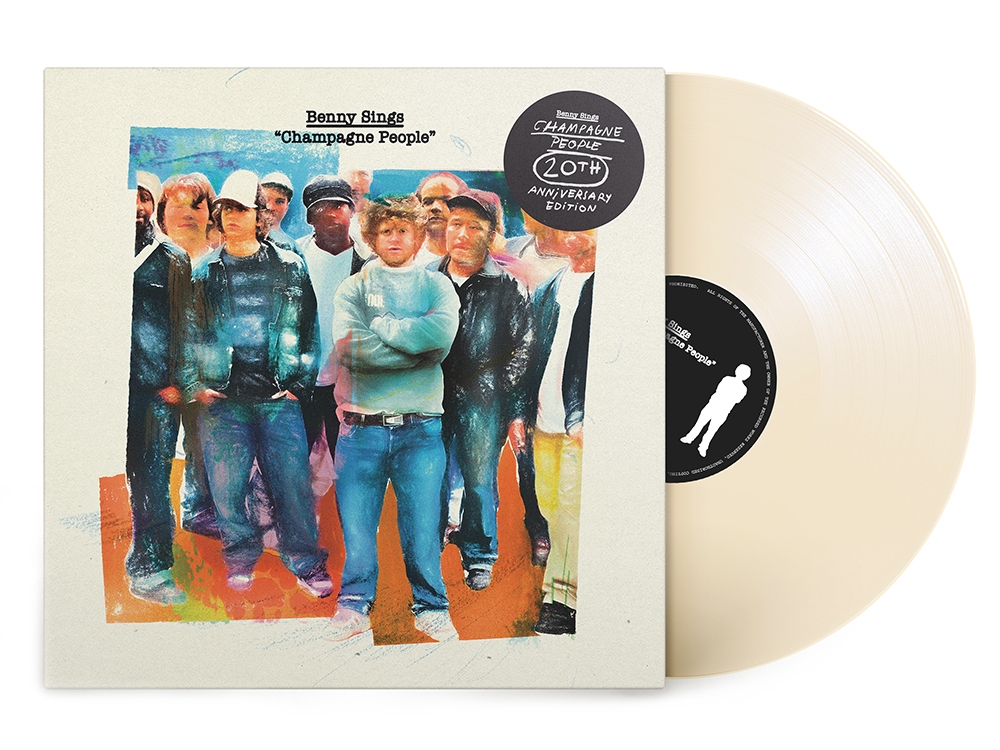 Champagne People
20th Anniversary Edition - signed!
BS.VINYL.CP
20th anniversary of Benny's debut album 'Champagne People'. This re-release not only pays homage to the past but also adds a touch of the present with two previously unreleased bonus tracks on vinyl and three additional remixes on the digital album.
180 gram vinyl, cream white colored, lyrics printed on inner sleeve.
Pre-ordered vinyls will be signed!
Tracklist:
1. Twist You Around
2. Party
3. Unconditional Love
4. N.U.
5. Melissa Davis
6. We Ain't Going Nowhere
7. Together
8. Style Beats Liberation Fronts
9. Dust
10. Champagne People
11. Miss You More Than I Thought
12. No!
Release date: 1 december 2023
€ 24.99